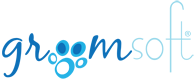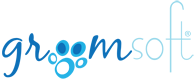 Real Support From Real People
Switching Is Easy, we'll import your old customer & pet data into Groomsoft free of charge!
Have you ever used a program and felt like it was built by ghosts?
We're the team you can actually talk to and rely on to provide a fast, helpful solution.
Online Appointment Booking to Save Time
No more scrambling to answer calls or struggling to hear over the phone
Book more clients in less time
Maintain full control over the online booking process
Text Messaging to Prevent No-Shows
Prior to an appointment, send up to 2 reminders via text message
Send and receive 2-way text messages with customers, let them know their pet's groom is done
Send personalized bulk messages to all of your customers at once
Mobile Groomer Life Savers
Route optimization to plan your schedule (save fuel and time!)
Large visual map with Satellite and Street View to see what parking looks like
Display customers near upcoming appointments that are past due for a groom
Cloud-Based Software for Accessibility & Security
Accessible from anywhere with an Internet connection
Fully managed updates from the Groomsoft team
Hourly automatic backups to protect your data
Appointment Calendar to Stay Organized
Schedule an unlimited number of appointments
Daily, Weekly, Monthly & By Groomer Views
Groomer Scheduling, Color Codes and much more
Tools To Build and Maintain Customer Relationships
Send pet loss sympathy gifts at the click of a button
Create digitally signable release forms, terms & conditions and more
Set up email marketing via our MailChimp integration
Tools for Accounting & Record keeping
Custom Sales and Expense Reports
Custom Pet vaccination tracking and alerting
Pet notes and grooming histories